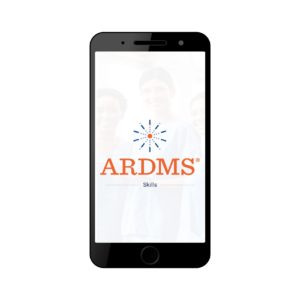 As a global leader in sonography credentialing, ARDMS is committed to evolving our methods for learning and assessment for our more than 100,000 Registrants worldwide. This commitment is demonstrated in our pilot project, which launched in the summer of 2019  – a pilot concept mobile app called ARDMS SKILLS to cultivate learning and assessment in ultrasound.
To gather feedback, the ARDMS invited a small group of RVT Registrants to try the first iteration of the ARDMS SKILLS app.  We have expanded the content to include Abdominal, Adult Echocardiography, Vascular Technology, Sonographer Self-Care, ARDMS Compliance and Ergonomic Awareness.
How do I try the ARDMS mobile app?
If you would like to try the pilot version of the ARDMS SKILLS app, you can download it for Apple or for Android.
More assistance
If you have any further questions or if you experience any technical difficulties, please email the ARDMS SKILLS team at ARDMSMobileApp@Inteleos.org.
© 2021, Inteleos, Inc.