Wallace State Community College, Diagnostic Medical Sonography Program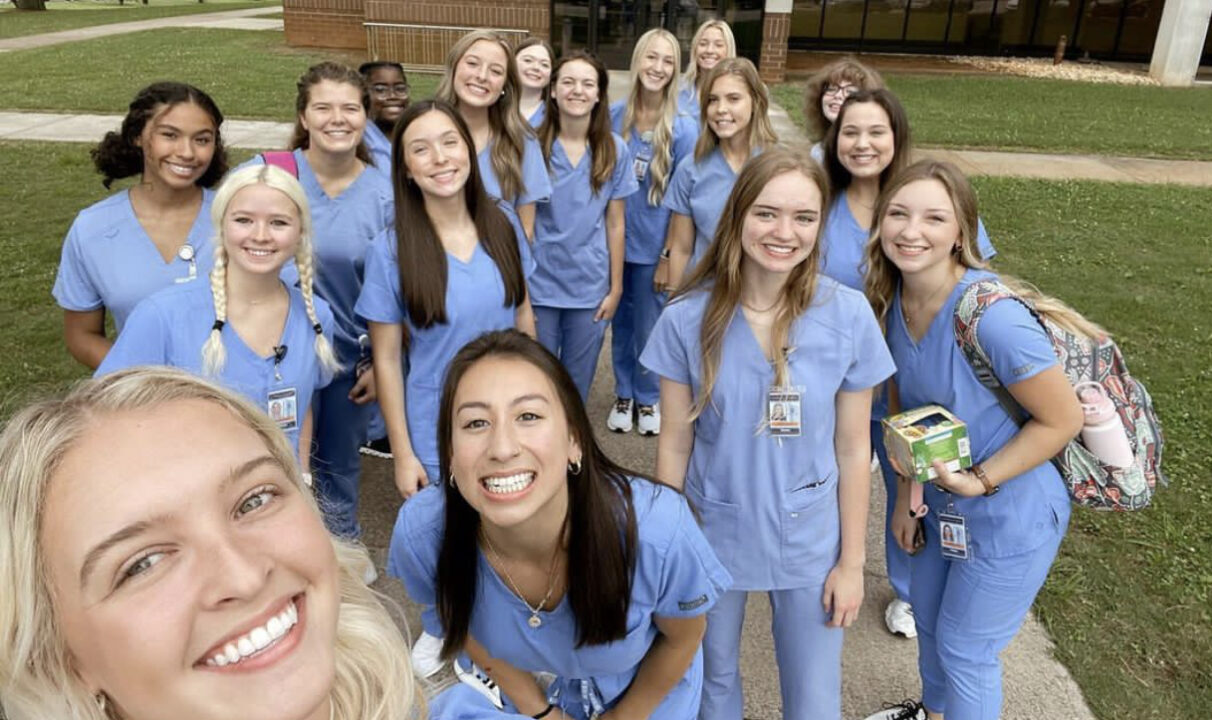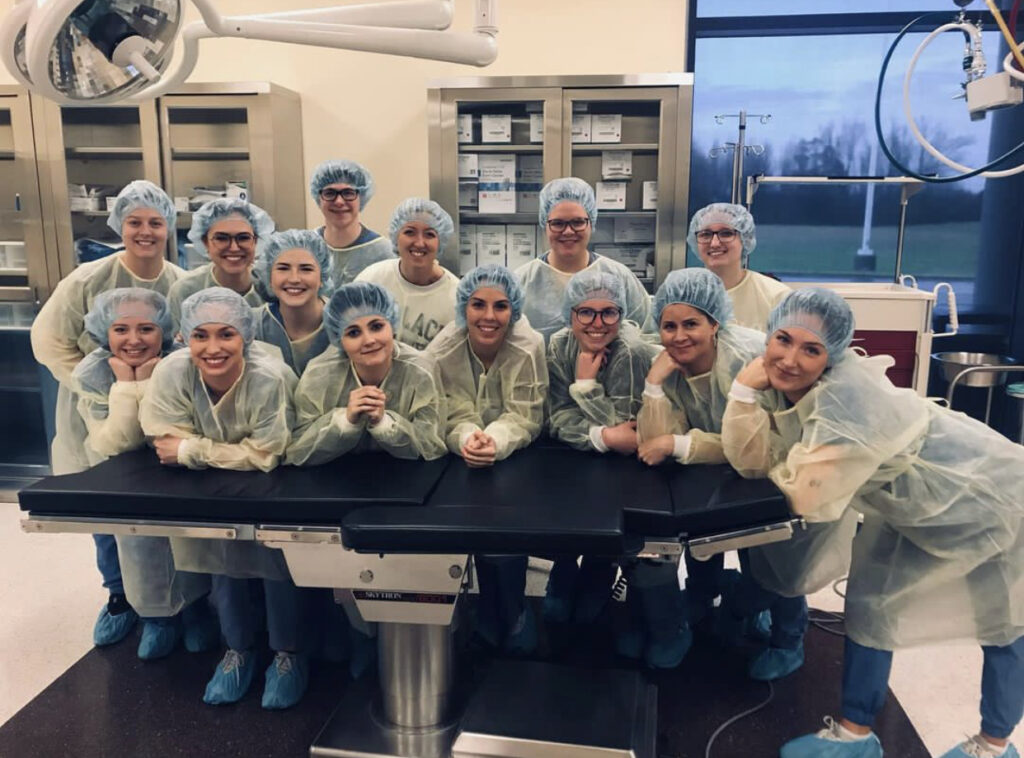 The Wallace State Community College Diagnostic Medical Sonography Program in Hanceville Alabama is the longest-run Ultrasound program in the state. Our program began in 1989 and has proudly held CAAHEP accreditation since 1994 with above-national registry pass rates. We currently enroll 50 students each year and prepare them for professional positions in the field of Diagnostic Medical Sonography in private or public health facilities. By attending a program accredited by CAAHEP, you will be able to apply to take the national certification examinations for RDMS, RT(S), RDCS, RVT, RCS, and/or RVS credentials offered by the ARDMS/ARRT upon graduation.
ARDMS: What sets your program apart from other programs in your community?
A: With the recent separation of the Abdomen and OB/Gyn concentrations, we are excited to offer three different AAS degree options this upcoming fall. Our OB/GYN option will allow for completion in 12 months after program entry. We are also the only program in the state to offer four accredited concentrations
(Abdomen-Extended, Obstetrics & Gynecology, Vascular, and Adult Cardiac).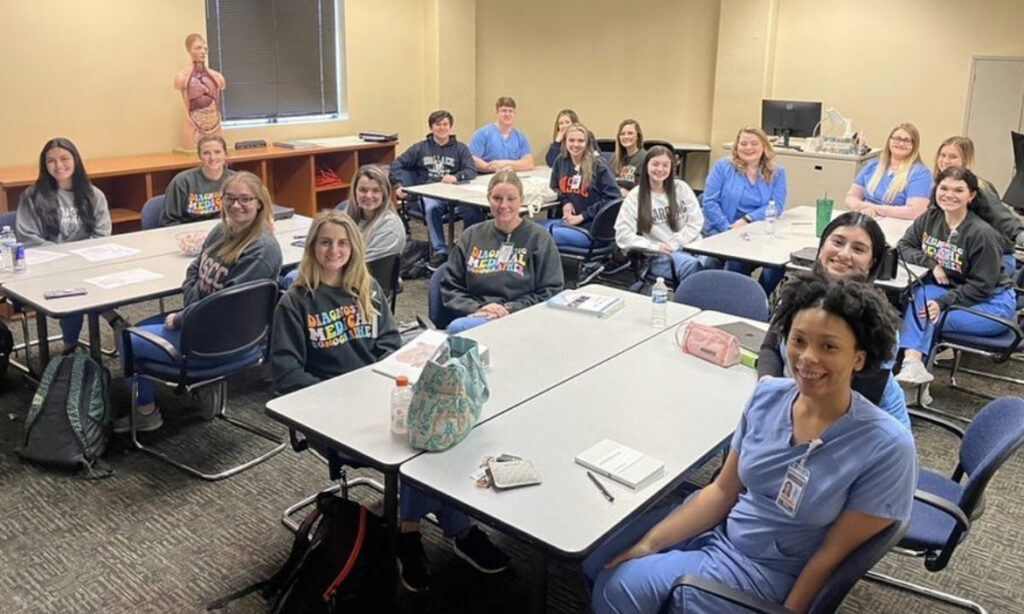 Q: How has your program evolved to meet new needs or demands?
A: In 2019, we added our cardiovascular pathway to our program. This has shown to be a growing need in the surrounding community for some time now, and since the pandemic, it is proving to be an even greater need. We have since graduated 40 cardiovascular sonographers with 100% job placement.
Q: What is one defining moment or story that best represents what your program means to you and your community?
A: Our students at Wallace are encouraged to give back wherever we see a need. Each year we choose a nonprofit organization to raise money for. Some of the ones in the past have included: Sweet Pea Ministries, Save the Mommies (peripartum cardiomyopathy awareness and prevention), and Footprints Ministry. We have also partnered with "Who We Play For" to coordinate and administer EKG screenings to high school athletes in our community this spring.
Q: How does your program prepare students for a post-graduation career?
A:  Due to such great partnerships with our clinical sites, many of our graduates have jobs prior to graduation. We utilize feedback from our clinical sites and provide soft skills training through mock interviews. We have above-national pass rates in all concentrations offered and students are highly encouraged to complete their registries while in the program.
We also take part in interdisciplinary simulations with our other health sciences programs to really learn to work as a healthcare team.
Q: How does your program adapt to and prepare for innovation in the Sonography field?
A:  Our program faculty stays up to date on innovations in the field by attending sonography seminars (SDMS, IFSER, etc.), as well as maintaining a clear line of communication with our advisory board and clinical sites. We are continually bringing in guest speakers, some of whom are Wallace State alumni. Some of our faculty continue to work in the field so that is another insight into current innovations.
Q: What will your program look like in 5-10 years?
A: In 5-10 years, we envision three proven successful AAS pathways. We hope to hear from our clinical sites and the community around us that the graduates are a perfect fit for the positions that are available. As for pass rates and job placements, we hope to see much of the same when we look forward as we do when we look back. We hope to specialize sonographers so that they know a lot about their one or two specialties, instead of a little about many specialties. At Wallace we aspire as all programs do, to provide great sonographers to our patients!
Q: Anything else you would like to share?
A: Anyone in sonography education knows that without clinical sites and dedicated clinical instructors, none of our programs would be able to produce more sonographers. It is a tough and seemingly thankless job at times but from the bottom of our hearts …WE THANK YOU AND WE COULDN'T MAKE IT WITHOUT YOU! Also, we are thankful for the opportunity to share a little about our program and love being a part of such an amazing field in healthcare! Thank you ARDMS!
If you are interested in learning more information about the Wallace State College, Diagnostic Medical Sonography Program, please visit their website or contact the program faculty:
Ms. April Sutherland – Program Director – april.sutherland@wallacestate.edu
**ARDMS is committed to highlighting the accomplishments and diversity of sonography programs. If you would like to have your program featured, please complete and submit this form to EducatorResources@inteleos.org.