University of Wisconsin-Milwaukee Diagnostic Medical Sonography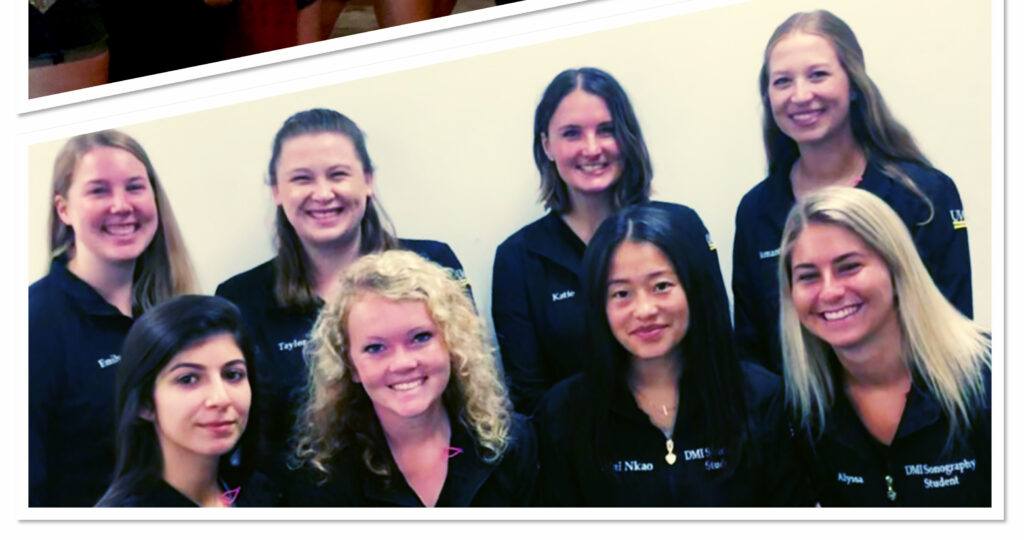 Founded as part of the Columbia-St. Mary's Hospital, the University of Wisconsin-Milwaukee school of Diagnostic Medical Sonography has been a staple in the Southeastern Wisconsin community for more than 30 years. The program first achieved accreditation in 1992 and was recognized with full university sponsorship in 2015.
ARDMS: What sets your program apart from other programs in your community?
UWM DMS: The University of Wisconsin-Milwaukee school of Diagnostic Medical Sonography program has been a part of the Southeastern Wisconsin community for more than 30 years. We were founded as part of Columbia-St Mary's Hospital, achieving accredited status in 1992. The program was transferred to full university sponsorship and recognized in 2015. We have deep roots in the tradition of hospital based sonographic education and have been able to preserve the soul of that experience while making use of the technology, resources, and flexibility of an R1 research institution.
As a public University in a large urban setting, we pride ourselves on offering opportunities to a diverse student base at a reasonable cost. 39% of UWM students identify as first-generation college students. These students are held to high standards and work very hard to get to us. In return, they are given the opportunity to work with a wide range of clinical institutions, a large group of dedicated technologists invested in their success and a faculty that works tirelessly to ensure that they will be prepared to carry on the tradition of our profession.
While we are, in a sense, in competition with the other programs in our community, there is a spirit of cooperation and responsibility among our schools. We work very closely with several local Sonography programs to make sure all our students are receiving the instruction they need and that our region is collectively known for sonographic excellence and compassionate patient care.
ARDMS: What is one defining moment or story that best represents what your program means to you and your community?
UWM DMS: There was a time that was not that long ago where UWM's program had a possibility of collapsing. Both the clinical coordinator and the director left their position for other employment.  Most people in the community felt that this left the program one foot in the grave and one foot on a banana peel.  Unfortunately, that caused the incoming junior class to be sent to other programs around the area. One assistant professor stayed on and played many roles to keep the Senior Class alive during this tough time with help from the Radiology Technologist Program at UWM.  Nathan Wojciechowski and I (Christine Grams) came into the program not knowing what condition the program was truly in. We both had high hopes that no matter what condition it was in, we would give it our very best and bring it up to a wonderful program.  Within a few months, I was hearing from the clinical sites about the status of our students.  Our students were still succeeding despite the hardships of losing both the director and the clinical coordinator. A comment sent to me about a student just really made me feel so proud for our UWM student's overcoming the hardships and showing themselves as a great sonographer.
"I just wanted to send an email to let you know how happy and impressed I was with your student the other day in the breast center. Usually, we still go with the students in the exam room while they scan and to speak with the Radiologist versus them starting independently and getting us when they are finished. But on Wednesday your student started almost every exam on her own including speaking to the Radiologist on where to scan, etc. She found pathology and her exams were well done and organized. Our morning was super busy, and your student kept up well. On some occasions, after I checked her images and back scanned, your student would go in the exam room alone with the Radiologist while I started the next patient. Breast is one of the harder ultrasounds to evaluate so I was really impressed with her independence. Even some of the Mammo (sic) techs commented on how well she was doing, joking that she seemed more like my co-worker than my student.  She did phenomenal! Your student will do just fine when she graduates :). Just wanted to let you know!"
All our senior students that year graduated with a job in hand and most, if not all, their required boards.  I, personally, work side by side two of the graduates at my part time sonography job and are continually amazed at the amazing sonographers that they have become. Watching them be kind, courteous, compassionate, competent, and efficient sonographers for their patients brings so much joy.
UWM is more than just doing well, the sonography program is thriving.  Every year we have been able to add more students than the year prior.  I have had clinical instructors asking me if they could just keep our students as sonographers with still a year to go in their program.  Both Nate and I give everything to this program and are proud to be a part of UWM. The community now has this program back in full swing and I know the sonographers in the area are glad to know that we are here to stay.
ARDMS: How does your program prepare students for a post-graduation career?
UWM DMS: Preparing our students to hit the ground running on day one is one of our core ideals. To that end, we provide an extensive clinical experience over a 2-year period including over 1600 scan hours at a wide variety of clinics, hospitals, and health facilities. Graduates of our program are prepared to work in every work environment from large, high level trauma centers to small town clinics.
Of course, the clinical aspect is only half the equation. We work hard to keep our curriculum abreast of the current demands in the clinical environment and provide our students with instruction for every type of exam they might see. Additionally, as a baccalaureate program, we build a strong foundation of instruction that prepares our students for further career advancement into education, management or wherever their professional path may take them in the future.
Thanks to the breadth and depth of our clinical and didactic curriculum, our students consistently find employment and can start working the day they graduate.
ARDMS: How does your program adapt to and prepare for innovation in the Sonography field?
UWM DMS: We tell our students that becoming a sonographer means entering a lifelong relationship with the ever-evolving world of medical technology. Innovation in our field is relentless, from advances in machine technology to the changing protocols and techniques of clinical practice. The easiest way to stay current with this change is to keep your hand on the probe. Although it isn't always easy with the time required to run a program, our faculty still works as sonographers and belongs to and participates in professional societies both national and local. This along with a lot of reading helps us to stay current and adapt to evolution in the field.
This is also an area where we benefit from the deep pool of resources and thought available to us at an R1 research institution. Some of the future advances in technology and practice might have their seeds planted in labs and classrooms just down the hall from us at any given time.
ARDMS: What will your program look like in 5-10 years?
UWM DMS: This is a great question and one we think about often. The students of today and tomorrow have different lives and expectations than many of us did when we were in school. Our challenge is to preserve the standards and the soul of our program while expanding and changing our offerings to meet the demands of the next generation. It's difficult to give specifics, but a couple of the questions we want to address are:
How do we make our curriculum and delivery more modular and flexible? The world is moving to a digital, on demand model and if we want to stay relevant and attract the best and brightest to our profession we will need to adapt to this reality.
What impact can we have in the international community? Ultrasound has boundless potential for use in rural and developing parts of the world. As a university with an international footprint, what can we do to raise the standard of care in parts of the world without the well-established education infrastructure that we enjoy in our region?
ARDMS: Please include any other stories/comments on what makes your program spotlight worthy!
UWM DMS: Nathan Wojciechowski, BS, RDMS, RVT – Clinical Assistant Professor, Diagnostic Medical Sonography Program Director
The profession of ultrasound has given me so much. It's given me an opportunity to care for people and make a difference in their lives. It's given me a constant challenge and a stable career to provide for my family. These things would be enough, but it's given me even more.
Just over 7 years ago, my wife and I were having our first child. During our prenatal ultrasound, our sonographer discovered a heart defect. Because of her skill and expertise, we were able to plan for a safe delivery. After my son was born, pediatric echocardiographers helped to monitor and further diagnose his abnormality so that our physician could plan the open-heart surgery on a safe and controlled timeline. They help us now, monitoring his heart and ensuring he will grow and thrive.
Sonography has provided me with a challenge and an opportunity to make a difference just as it has made a difference in my life. To me, this program is about paying that back. It's about giving other the opportunities the make a difference in their own lives and the lives of all the patients they will care for.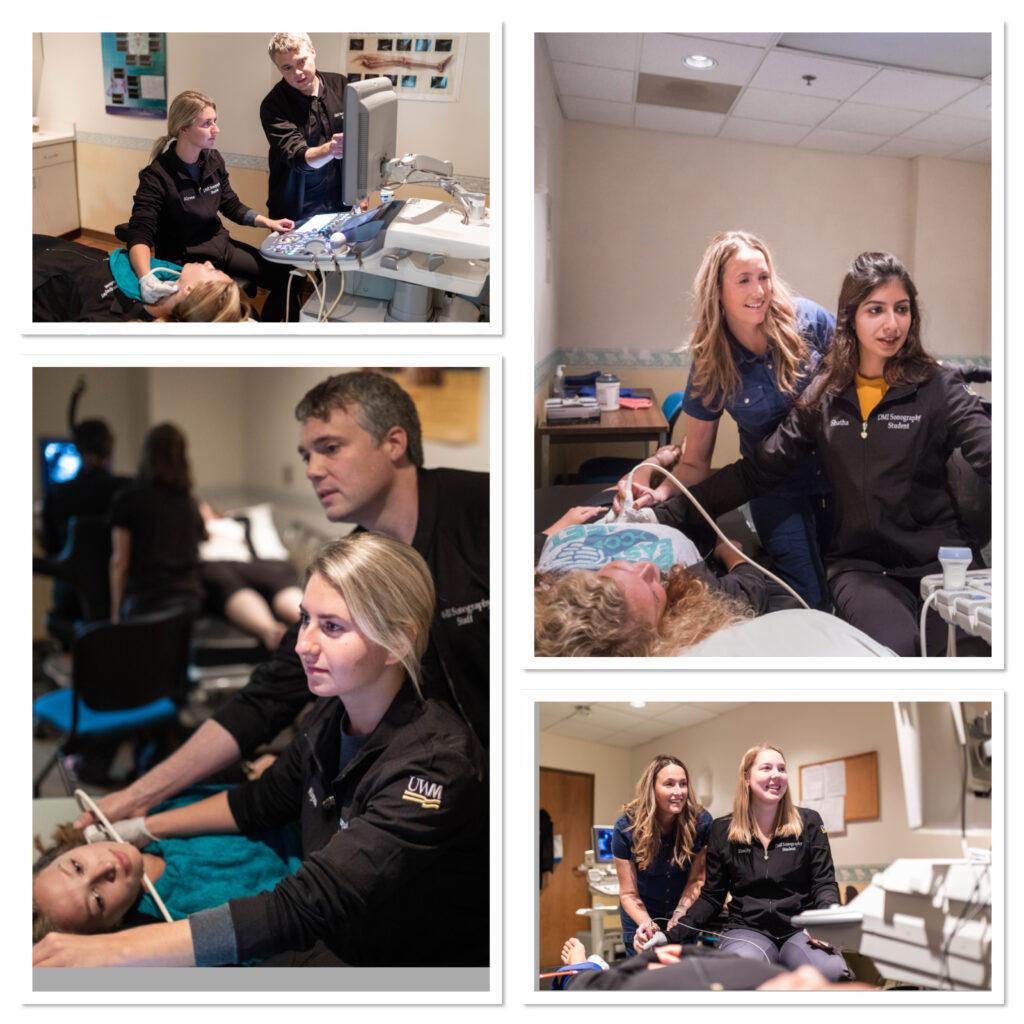 To learn more about the University of Wisconsin-Milwaukee DMS program, please visit https://uwm.edu/healthsciences/academics/diagnostic-medical-sonography/
**ARDMS is committed to highlighting the accomplishments and diversity of sonography programs. If you would like to have your program featured, please complete and submit this form to EducatorResources@inteleos.org.