You helped us increase awareness about the sonography profession.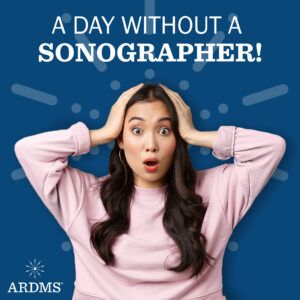 During Medical Ultrasound Awareness Month in October 2020, we and the Alliance for Physician Certification & Advancement (APCA) collaborated to bring you the "A Day Without A Sonographer" Campaign.
The aim of the campaign was to increase awareness about sonographers' role in healthcare. We asked participants to submit a 2-minute video explaining how sonographers contribute to healthcare. We received everything from skits to poems to heartfelt testimonies.
The Winner
We had many submissions from inside and outside of the United States. The winner of the campaign was social media influencer Kristy Le.
Watch her video submission below!