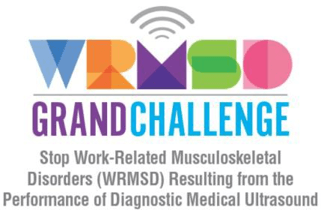 Each day, millions of patients worldwide undergo diagnostic medical ultrasound examinations. Now, imagine caring for these patients while you are in pain. For many sonographers, physicians, and other medical professionals performing ultrasound examinations, pain from work-related musculoskeletal disorders (WRMSD) is a reality that limits their ability to live productive lives.
Research proves that ultrasound is a safe and effective method to diagnose numerous medical conditions in men, women, children, infants, and fetuses. Sonographers, physicians, and other medical professionals performing ultrasound examinations suffer from WRMSDs at an alarming rate. It is critical to stop the rapidly growing incidences of WRMSDs in ultrasound professionals for the ongoing health and well-being of both medical professionals and the patients they serve.
A pioneering alliance of leading ultrasound organizations is seeking partners to join in this grand challenge to stop WRMSDs resulting from the performance of diagnostic medical ultrasound.
What is Work-Related Musculoskeletal Disorder (WRMSD)
.
WRMSD are preventing sonographers, physicians, and other medical professionals from providing critical care to millions of patients each day as well as limiting the careers and personal lives of these highly skilled clinicians. WRMSD cost employers $120 billion each year in direct and indirect costs.
Alternatively, WRMSDs are putting a strain on America's health care system, limiting the careers of highly skilled clinicians, preventing them from leading productive lives and costing employers $120 billion each year in direct and indirect costs. Immediate action is needed to stop WRMSD.
.
.
.
Steps to Stop WRMSD
The alliance has compiled an appendix of more than 70 research articles on WRMSD.
Need to identify additional areas of research.
Update existing research with current figures.
Leverage existing resources (Society of Diagnostic Medical Sonography [SDMS] safety alert document, WRMSD white paper, etc.) and identify additional data/resources that address the economic impact of WRMSD.
Identify stakeholders that will respond to the financial side of the WRMSD issue and compile/find/quantify relevant information.

Achievements and Initiatives
Launch of the WRMSD Grand Challenge's Longitudinal Research Study – June 2021 – a study documenting COVID-19 and the impact on WRMSD's.
This study is being conducted by Dr. Kevin Evans at The Ohio State University in conjunction with the WRMSD Grand Challenge. This research seeks to gather longitudinal data from a large cohort of physicians, sonographers, and vascular technologists to improve the understanding of health (wellness) of ultrasound users. The WRMSD Grand Challenge believes that the study will yield important information about risk of longitudinal progression of work-related musculoskeletal injuries in sonography users, as well as other factors that affect well-being. If you have questions about the survey, please email: sonography.wellbeing@osumc.edu.
2nd WRMSD Grand Challenge Design Summit (2021 or 2022 date to be announced)
2020 WRMSD Grand Challenge Virtual Solution Hack-a-Thon
The WRMSD Grand Challenge Virtual Solution Hack-a-thon consisted of four student teams comprised of students from multiple educational disciplines that competed to present a solution to eliminate WRMSD's once and for all.The presentations below are protected by the U.S. and International copyright laws. Reproduction and distribution of the below presentations without written permission of the sponsoring organization is prohibited.For questions regarding these presentations as well as the WRMSD Grand Challenge, please contact the WRMSD GC Alliance of Organizations at: https://www.ardms.org/wrmsd-grand-challenge/Copyright (C) (2021) Inteleos, Inc. All rights reserved
1st WRMSD Grand Challenge Design Summit- Sept 2019
The 2019 Design Summit was a day long work program where progressive thinking professionals met to evaluate and improve the impact, metrics, coordination, funding, and communication necessary to deal with the WRMSD problem.
The WRMSD Grand Challenge Alliance of Organizations:

American Institute of Ultrasound in Medicine (AIUM)

American Registry for Diagnostic Medical Sonography (ARDMS) and Inteleos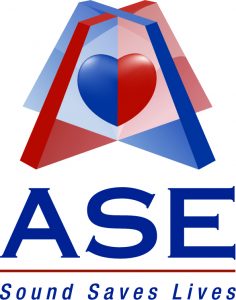 American Society of Echocardiography (ASE)

Intersocietal Accreditation Commission (IAC)

Joint Review Committee on Education in Cardiovascular Technology (JRC-CVT)

Joint Review Committee on Education in Diagnostic Medical Sonography (JRC-DMS)

Society for Vascular Ultrasound (SVU)

Society of Diagnostic Medical Sonography (SDMS)