The American Registry for Diagnostic Medical Sonography® (ARDMS®) administers examinations and awards credentials in areas of ultrasound. Through its mission, ARDMS empowers sonographers to provide exceptional patient care through rigorous assessments and continual learning. Inteleos is the non-profit governance and management organization for ARDMS and its companion Councils, the Alliance for Physician Certifications & Advancement (APCA) and the Point-of-Care Ultrasound Certification Academy (PCA). 
The ARDMS will continue to support our Registrants during this unprecedented time. Read our Statement on Racism, Social Injustice, Inequality, and Inequity.
For more information about ARDMS please find the resources below:
We administer examinations and award the following credentials: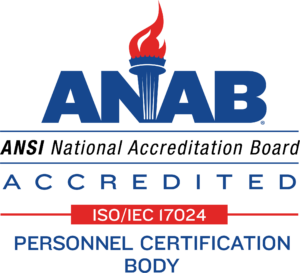 ANAB (ANSI National Accreditation Board) Accreditation
Our credentials have been awarded to over 100,000 medical professionals worldwide and are recognized as the international standard in sonography credentialing. The RDMS, RDCS, RVT, and RPVI credentialing programs are accredited by ANAB to the 17024 Standard for Personnel Certification Bodies set by the American National Standards Institute (ANSI) and the International Organization for Standardization (ISO).

.

For more information about our structure and procedures etc, read the Inteleos bylaws. 
If you are a physician or other healthcare professional and interested in earning credentials and certificates in ultrasound, our sister councils offer various certificates and certifications. Visit APCA.org for more information or click on one of the links below. 
Point-of-Care Ultrasound Certification Academy (PCA) Certificates 
Point-of-Care Ultrasound Certification Academy (PCA) Specialty Certifications
Alliance for Physician Certification & Advancement (APCA) Certifications