Excellence, opportunity, community, and career-long learning: at ARDMS, certification is a journey that extends well beyond any singular assessment. With the Maintenance of Certification (MOC) program, join us as we pursue the future of learning.
Maintain Your Certification at ARDMS
The Maintenance of Certification (MOC) program outlines our dedication to encouraging our community's ongoing education. Intended to support continued competence and career-long learning for our registrants, the MOC journey consists of four distinct components, all built to engage the sonography community and celebrate excellence in everyday practice.  
The ARDMS MOC journey unites sonographers to evolve and grow as a community. We're proud to join you to honor exceptional care, celebrate this rigorous profession, elevate daily practice, and commit to the very best for our patients as we all move healthcare forward.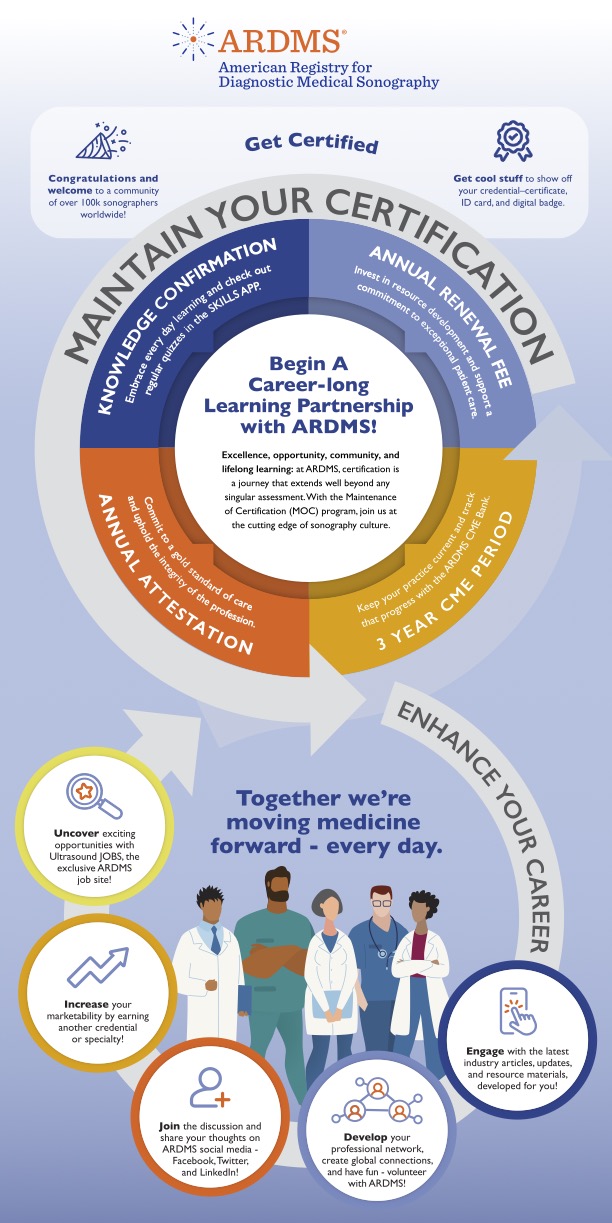 Tools and resources