ARDMS is innovating and expanding in exciting ways and we welcome you to volunteer and grow with us!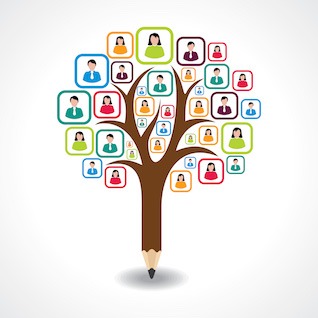 The first half of each year is always busy as hundreds of volunteers work closely with our testing staff to refresh current exams and create new ones. In that regard, 2017 has been spectacular so far! To date, more than 2,000 questions (we call them items) have been written by our Registrants across all specialties, and we have hosted in-person workshops to review items for all 13 ARDMS exams. All good news, but we need approximately 2,000 more items written by the end of the year.
Most Registrants are unaware that we look to you – those who have demonstrated mastery in your ultrasound specialty – to determine the knowledge and skills needed for proficiency in a specific area. Registrants complete Practice Analysis surveys to tell us the specific topics to assess. Volunteers write and review items in their specialties. Periodically, volunteers are invited to set passing standards, tag images and videos, and review exam forms.
Our volunteers tell us that early in their careers they were trained to share their wealth of knowledge with colleagues. Paying it forward to the next wave of practitioners is one of the best ways to keep skills sharp, elevate the entire profession, and ultimately provide quality health care to patients everywhere. Choosing to volunteer in exam development is a tangible way of setting the standards by which competency is measured.
New programs in our testing department this year make volunteering more "user friendly" than ever. We have revamped Item Writing training, and it is now an interactive live webinar offered once a week. Items are typed directly into a customized software program. Each new Item Writer is coached by an online Mentor. Many items are now reviewed online, allowing more volunteers to participate. And, when feasible, in-person regional item-writing training workshops are offered.