Read the important information below for scheduling and taking your examination online.
Thank you for your interest in taking your examination online. You will be taking your examination through OnVUE, Pearson VUE's secure online proctoring service that provides you with a more convenient option for taking your examination. By taking your examination online, you do not have to travel to a Pearson VUE testing center. To successfully take an examination online read the information below:
ARDMS Examinations You Can Take Online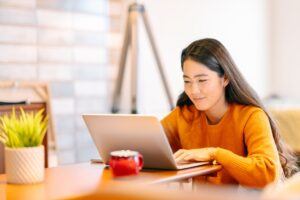 How to Test Your System and Schedule Your Online Examination through Pearson VUE. 
Before your examination, it is imperative that you ensure that you can meet all of the system requirements for your computer, workspace, and internet connection before scheduling your examination. It is your responsibility to have a reliable internet connection. If you experience connectivity or webcam issues during your examination and are unable to complete your examination, you will be required to reapply.
For all information related to how to create your account, test your system, and schedule your examination visit Pearson VUE's OnVUE site.
The system test will take 5 to 10 minutes to complete. To successfully run a system test be prepared to:
Take a selfie and a picture of your I.D. with your cell phone.
Ensure your workplace is clear of any objects, unplug additional monitors and computers and make sure your walls or whiteboards are clear of any type of writing. For a complete list of workspace requirements, review our Online Examination Frequently Asked Questions (FAQs).
Not following the workspace guidance could cause your exam to be canceled and you would forfeit your examination fees.

Once you have scheduled your online proctoring examination, immediately review your scheduling confirmation email
from Pearson VUE. Read this document thoroughly to ensure you scheduled for the correct date, time and time zone.
What To Expect During Your Examination
Be patient when taking your examination online.

Check-in may take 30 minutes.

No news is good news, you may not interact with your examination proctor if there are no issues.

Using the "raise your hand" feature could result in extended wait times. The most efficient way to communicate with your proctor is through chat.

While you are waiting for your examination, you will have to sit at your desk where your proctor can see you.

For more information on what to expect on examination day, read our What To Expect On Examination Day Guide.
Mumbling, looking around, background noise and other interruptions will result in a warning. If the issue
continues, your examination will be revoked and you will need to reapply.
Once you have completed the check in process, you must remain seated and in webcam view, if not, your exam
will be revoked and you will need to reapply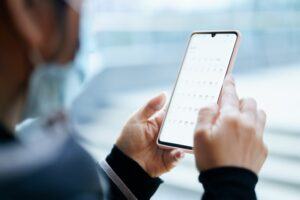 Getting Your Examination Results
After the examination, it may take up to one hour to receive an email with instructions for how to receive your examination results. 

When your examination ends there are no further actions you need to take.
Additional Important Resources
If you have read the information above and still have questions regarding taking an examination online, please review the following resources:
If you need additional guidance, please reach out to our Customer Care team at Customercare@inteleos.org.