Gadsden State Community College, Diagnostic Medical Sonography Program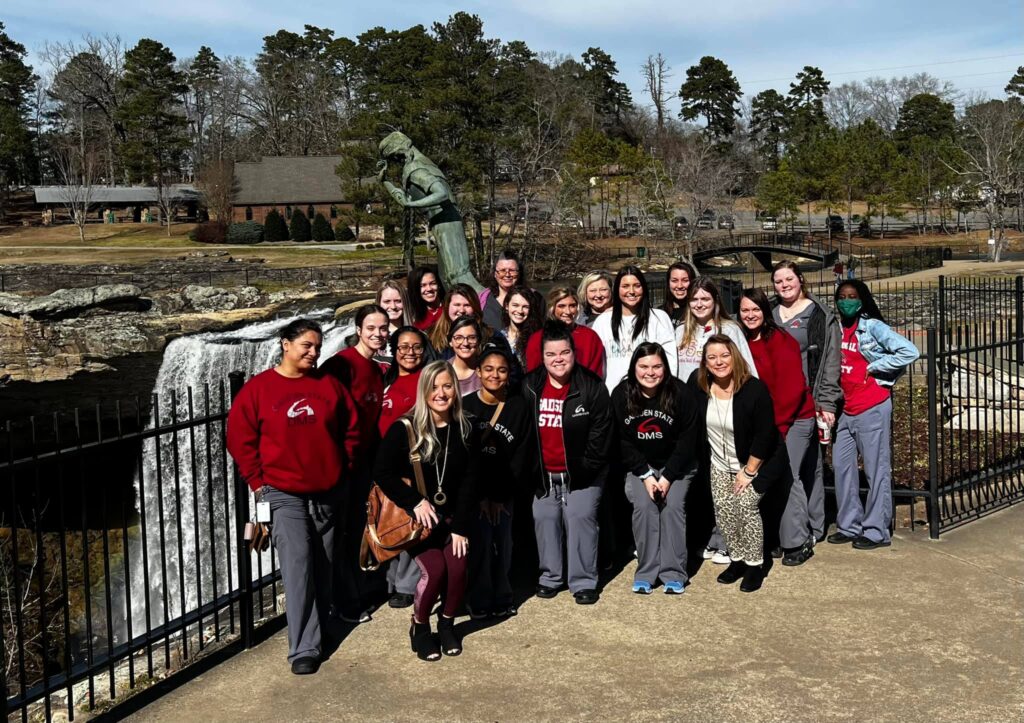 The Gadsden State Community College Diagnostic Medical Sonography Program in Gadsden Alabama is the only Ultrasound program in Alabama that offers Abdomen, OBGYN, and Vascular in the one associate degree program. The program began August of 2018 and we received our accreditation March of 2020. We partner with community affiliates like the Etowah Pregnancy Center and Christ Health Center to bring Ultrasound services to their clinics by our faculty and allowing student participation.  We are General and Vascular accredited through JRC-DMS/CAAHEP.  We also have a hybrid Echo Certificate Program for current sonographers to cross train into Echo that began Fall of 2021.  The 2-semester certificate program allows graduates of DMS programs to continue work while learning a new skill.
ARDMS: What sets your program apart from other programs in your community?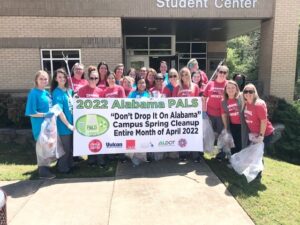 GSCC: While many programs choose to focus on a narrow group of modalities, we believe in a comprehensive approach.  Offering a curriculum that covers Abdomen, OBGYN, Vascular and small parts ensures that our students are well-rounded and very competitive when entering the workforce. We are the only community college in the state with all of these modalities within one associate of applied science degree versus multiple degrees. Most hospitals in our area have shared service departments and need sonographers who can perform a wide variety of exams. We also have a campus scan lab with 7 Ge and/or Samsung machines for students to scan daily.  They perform several scan assignments a week on campus which makes them better prepared for scanning patients at clinicals. We offer an optional Echocardiography Certificate program as an add-on for students that is hybrid allowing them to learn while working as a sonographer and expanding their skills. Recently, our program has started training resident physicians in POCUS through directed studies courses.
ARDMS: How has your program evolved over the past few years?
GSCC: We were able to secure funds through COVID-19 grant money to purchase CAE Phantom Simulators and extra machines in our lab that have been a game changer for teaching and testing pathology and facilitating social distancing.  We worked hard to maintain as normal of an educational environment as possible while following standard precautions and COVID-19 guidelines so our students could stay on track with their learning.  While we are functioning normally now, COVID-19 restrictions helped us lay plans in place for remote learning should we ever be faced with that again, we are well prepared.
ARDMS: What is one defining moment or story that best represents what your program means to you and your community?
GSCC: Having only started our program 4 years ago, there have already been more "stories" than we could list of student lives being changed and the impacts our graduates have had on the communities we serve.  Earning accreditation in March of 2020 was definitely a defining moment.  We are constantly blown away by the positive feedback we receive from our clinical partners and advisory board members. Our annual pinning ceremonies, while each unique in its own way, has served as a celebratory culmination honoring students for their hard work and accomplishments. Additionally, our program has been involved in many community-level and state-level events like our program spotlight during the World Games 2022 in Birmingham, AL. Our program provides an opportunity for pregnant mothers in our community to receive free scans while also providing family members an opportunity to see the baby which has increased the communities awareness and support of our program, given back to the community we serve and provided valuable scan time and bedside family interactions for our students.
ARDMS: How does your program prepare students for a post-graduation career?
GSCC: We work hard to not only make sure our students are prepared for the hands-on aspect of sonography, but also the soft skills needed to give excellent patient care.  Students prepare a resume and participate in mock interviews with hiring sonographers to receive feedback and prepare for the hiring process during their final semester. Many of our students are even employed in "student tech" positions prior to graduation.  We motivate students to obtain at least one registry credential prior to graduation and their final semester is dedicated to registry preparation.  Our students are eligible to sit with ARRT for their Vascular or Sonography exam post grad, ARDMS for Abdomen, OBGYN or Vascular 60 days prior to graduation, or CCI-RVS prior to graduation. Students who obtain a credential in all 3 modalities of Abdomen, OBGYN and Vascular prior to graduation receive the distinction of "Unicorn" at the DMS pinning ceremony.  It is a prestigious award and we have graduated 4 so far with 3 coming from our most recent graduating class in 2021.
ARDMS: How does your program adapt to and prepare for innovation in the Sonography field?
GSCC: Our faculty stays on top of changes in the industry through annual conferences and research.  We bring in guest speakers and do class webinars.  Additionally, we budget for future purchases of advanced technology.
ARDMS: What will your program look like in 5-10 years?
GSCC: Our goal is to get better every year, but that is usually represented in more subtle changes.  I expect it to look very similar to how it does now, but with new technology and hopefully more add on certificate options for furthering education such as Musculoskeletal, Breast, and POCUS.
ARDMS: Anything else you would like to share?
GSCC: It is fun to see that approximately 50% of our graduates now serve a Clinical Instructors for our current students!  We currently have Graduates working in 6 states. We are so proud of the difference they are making in our community and across the Country.
If you are interested in learning more information about the Gadsden State Community College, Diagnostic Medical Sonography Program, please visit their website or contact the program faculty:
Dr. Rebecca Southern, MOL, RVS, RDMS, RCS – Program Director- RSouthern@GadsdenState.edu
**ARDMS is committed to highlighting the accomplishments and diversity of sonography programs. If you would like to have your program featured, please complete and submit this form to EducatorResources@inteleos.org.