Perhaps you're a student zeroing in on your interests in medicine and caring for people. Maybe you're someone looking to make a meaningful career change and weighing what options are feasible. You both have something in common – you want to know the answer to the question, " Is sonography a good job?".
We hope that the sonography career information provided in this article will empower you to make the right decision for you. This article contains many resources to help you in your sonography career research and will outline:
What a medical sonographer does

Sonography career outlook 

Sonography career  pros and cons

Education required to become a sonographer and;

Is sonography a good job for you



What does a medical sonographer do?
You may have heard some information about the sonography profession, but you still may have questions. A sonographer uses a transducer that produces sound waves into the body to visualize anatomy, physiology, and pathology. They then provide a video and report for the physician to make a diagnosis. Diagnostic medical sonographers can also specialize in different parts of the body. Additionally, sonographers are also expected to be knowledgeable about what they are scanning, but also have the ability to not disclose important information to their patients, so the doctor can make a diagnosis. Watch episode four of our Real Talk Sonography series, "Is there a patient you'll never forget?" for more information. You may still have questions like "What does a cardiovascular sonographer do?" and "How do I become an ob-gyn sonographer?", for more information read our How To Become A Sonographer article. Now that you know what a sonographer does, you will want to understand how long it takes to become a sonographer. 
How long does it take to become a sonogram technician?

The journey to becoming a sonographer can vary by person. There are many different options for becoming a sonographer. There are different-length diagnostic medical sonography programs outlined below:
1-year certificate 

2-year Associate's degree

4-year Bachelor's degree
After completing a diagnostic medical sonography program, you should plan to  Get Certified by earning ARDMS credentials. Many employers view ARDMS credentials as the gold standard and require that you earn our credentials to be employed. The sonography profession is expected to grow in the next 10 years. The information below should help you to understand more about the sonography profession outlook and pros and cons.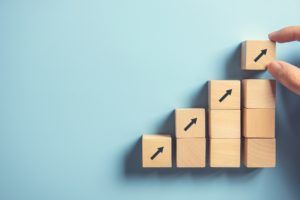 Sonography career outlook and diagnostic medical sonography career pros and cons
You may be familiar with the field, but you may still have the question, "Is sonographer a good job?" Sonography is one of the fastest-growing healthcare careers and is an industry that has grown significantly in the last decade, with demand for skilled and certified professionals surging year over year. Moreover, sonographers will play a vital part in the healthcare ecosystem as technological advancements and demand for diagnostic ultrasound procedures will only increase for the foreseeable future.
According to U.S. News and Money, the sonography profession was rated as the #5 Best Health Support Jobs. The Bureau of Labor Statistics projects 19.5 percent employment growth for diagnostic medical sonographers within the next ten years. On average, sonographers make a median salary of $72,510. Sonographers usually work at least 40 hours a week, but this can vary depending on your place of employment may be required to work on some weekends and be on call. To be a sonographer you do need to be able to push a 50-pound ultrasound machine and use your hands and arms to scan several patients throughout the day which can cause some physical discomfort, this is why sonographers must take care of their bodies. Despite this, sonographers have reported that their profession is rewarding. To get more information about the sonography profession, watch our five-part video series, Real Talk Sonography about the lives and experiences of 20+ sonographers.  Find a full episode list below:
What education is required to become a sonographer?
To become a sonographer, you must complete a 1-year certificate in diagnostic medical sonography program, or a 2-year associate's degree in diagnostic medical sonography, or a 4-year bachelor's degree in diagnostic medical sonography program. Preferably you should attend a CAAHEP-accredited program to ensure you are learning the information you need to become a sonographer. Studying diagnostic medical sonography requires attention and commitment. If you are a sonography student and have other obligations such as family, work, etc, then you should plan in advance to ensure you are able to complete your diagnostic medical program. Read our Sonography Student Resources for more information. Determining if sonography is a good career, depends on your preferences, and we hope the information provided in this article will help you make the right decision.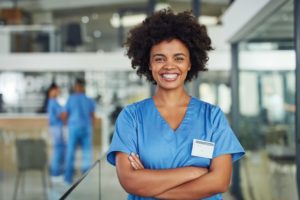 Is sonography a good career?

The sonography profession is challenging, rewarding, and empowers you to make a difference in the lives of patients. If you are a person who is looking for these facets in your career, then sonography may be the right career for you.  If you're ready to explore your next step, here's a set of resources that we have developed for you:
ARDMS was founded to support sonographers and we are committed to developing resources to provide you with the guidance and tools you need throughout your diagnostic medical sonography career– from getting started, to becoming credentialed, to advancing your career afterward. As a member of the ARDMS community, you are not only distinguishing yourself as a prominent sonography practitioner, but you have a diverse team of people behind you.
If you are ready to learn more about earning ARDMS credentials, sign up for an MY ARDMS account. If you have any questions regarding applying for ARDMS credentials or examinations please reach out to our dedicated Customer Care team, by email at other@inteleos.org, phone at (800) 541-9754, option 1 or contact us online. We wish you well in your career and hope that you find these resources helpful!